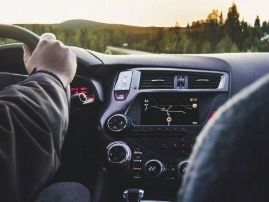 Saint Petersburg Taxi and Transfer Service
is an English - speaking transportation solutions in Petersburg, Russia. The most important fact is that the company is locally owned and managed. Our clients are not dealing with an aggregator or the one of many travel agents and don't have to look for them all over the world. The Passenger is communicating directly to the vehicle owner and responsible manager or driver. That's very important if you wish to make urgent adjustments to your travel plan. We sincerely thank you for supporting a local business. Most of our drivers can speak English. We offer a "Meet-and-greet" service, reliable cab service with comfortable cars and cheap rates. We're always monitoring your flight and arriving to the airport Pulkovo after the actual landing. A
taxi driver at St. Petersburg Airport
will help you with your luggage as well. The passenger can be sure that a taxi at Pulkovo (LED) Airport, the train and bus station or cruise port in St. Petersburg will be comfortable, reliable and inexpensive. We are able to arrange a transfer from the city of St. Petersburg to Pulkovo Airport, to the
Moscow (Moskovsky) Train Station, Ladoga (Ladozhsky) Train Station, Finland (Finlyandsky) Train Station
and to the bus station of St. Petersburg,
the Sea Cruise Port (Morskoy facade) and the River Cruise Port (River terminal)
. Very popular are
transfers to Pushkin - Tsarskoe Selo, Peterhof, Pavlovsk, Strelnya, Lomonosov and Gatchina
. Our drivers will take you to the theatre or museum. If you wish to see the sights of our city, we can provide you with a car rental service with an English-speaking professional.
Chauffeur-drive in Saint Petersburg
is available and charged per hour. Take an advantage of our online booking and fixed tariffs. All rates are calculated per car and provided in advance. There are no hidden costs. You can pay for the English-speaking taxi transfer services in St. Petersburg by cash or with your bank card when booking online.
Different payment methods are availiable.